We make a range of six – as ever, we will listen sympathetically to requests for different breeds or animals.
Black-face ewe on delphinium background
These can be on cream or ivory slip background or any of our slip colors, like this little black-face sheep.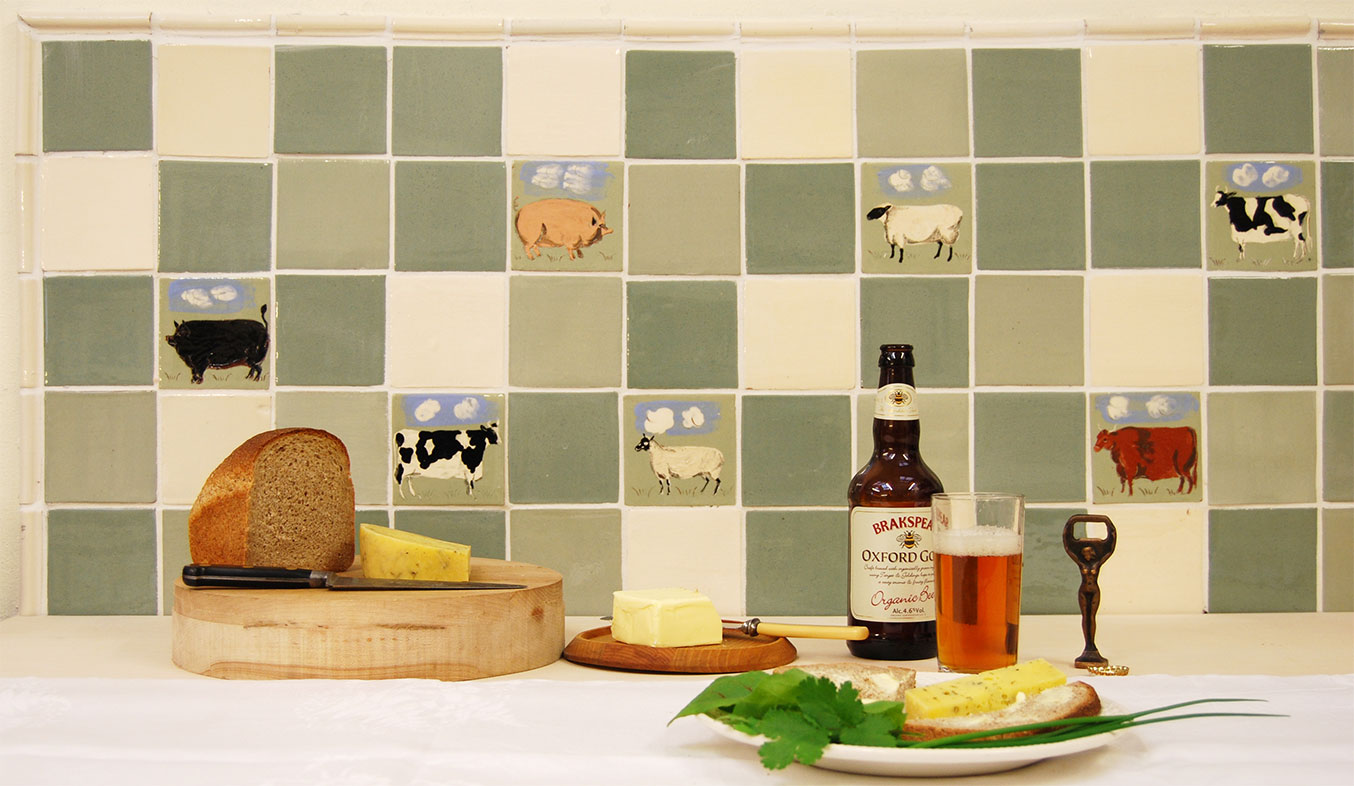 Back in the Eighteenth Century, animal husbandry became "improved". We salute these developments with this range of fat pigs, elongated sheep and brick-shaped cows, the fore-runners of our modern breeds.