Our speciality, each one is unique take a look at some of our most popular designs or get in touch to discuss your requirements.
This range designed by Ann features breezy, lively images of boats, beach huts, seagulls and lighthouses.
The Dutch style of decoration inspired by Chinese ceramics, developed in the towns of Delft and Makkum, is our starting point, not something we slavishly copy.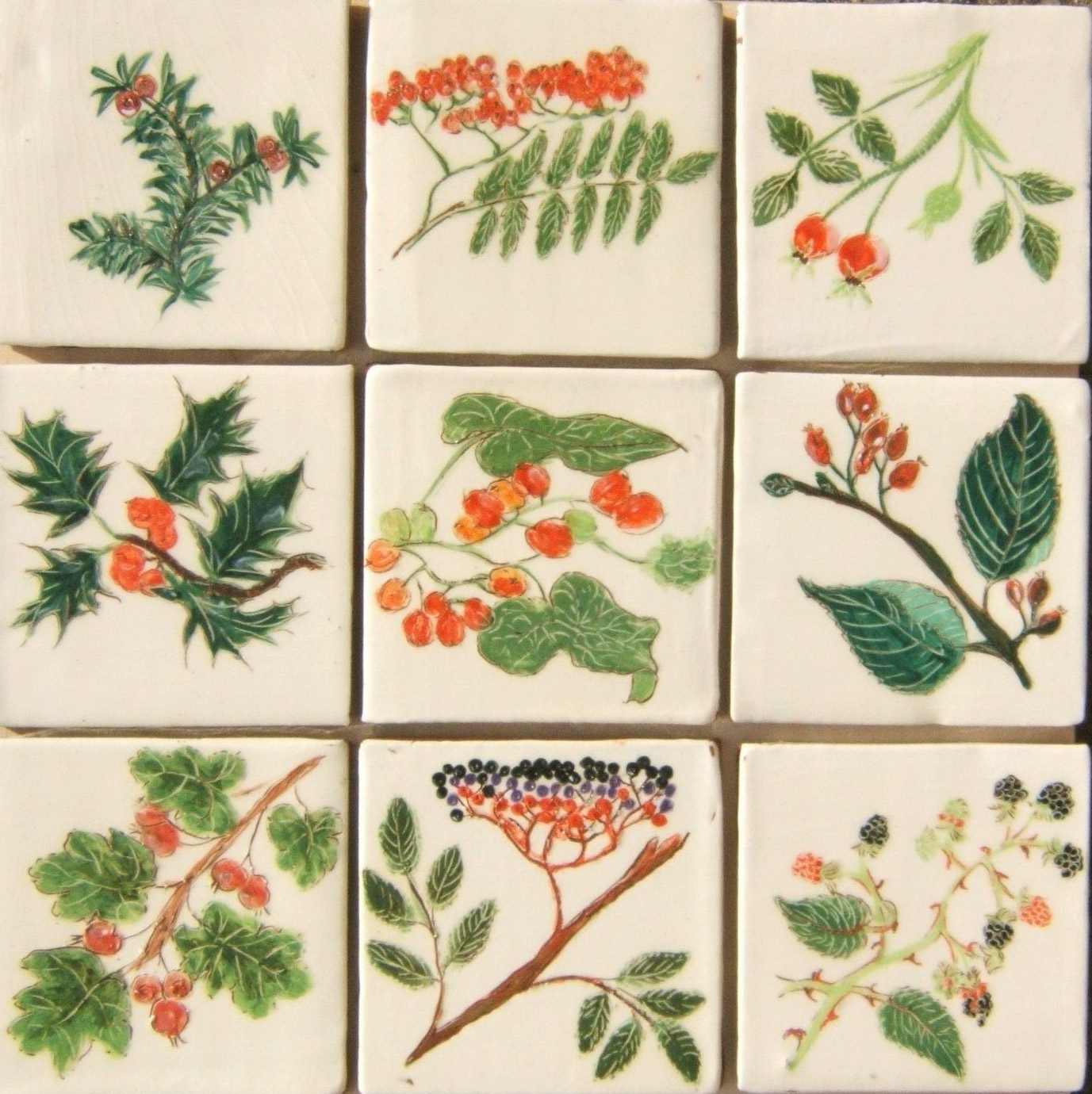 Our range of wildflowers and insects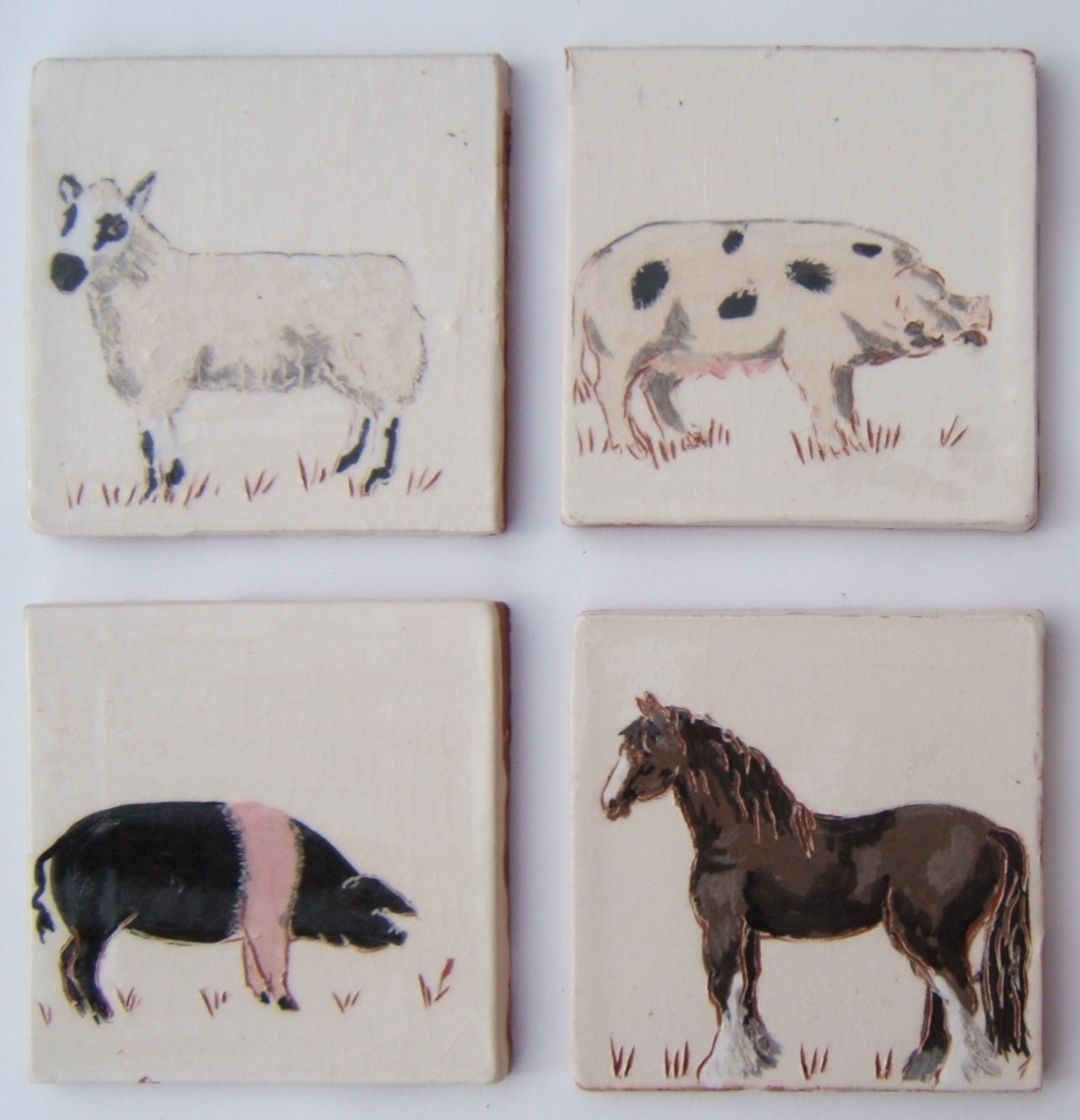 We make a range of six – as ever, we will listen sympathetically to requests for different breeds or animals.
Our plain tiles can coordinate with the decors, or be used on their own. We have developed a range of unique, traditional clay-slip colours. Reading left to right:
1st row
lagoon, apple, primrose, ivory
2nd row
azure, duck pond light, duck pond bright, cream.
3rd row
mid blue, duck egg bright, duck egg light, primrose.
4th row
indigo, delphinium, warm earth, light gold ochre.
5th row
black, spruce green, autumn red, dark ochre.